Latest...
Socialise Presents: The Studio Edition
Author: Celine Dee
17.05.2017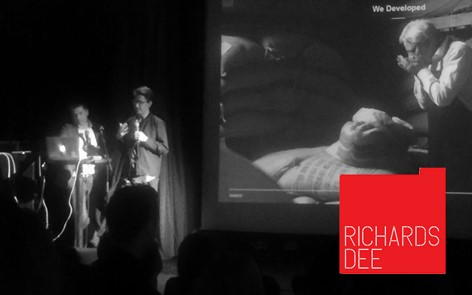 Socialise hosted their Studio Edition at the Sugar Club on Wednesday night and we were delighted to be one of the agencies invited to present. The line-up was all about nine – 9 of Dublin's top branding and design studios with 9 minutes each to present.
With an audience of almost 200 people, we presented the work we have completed on the re-brand of Bewley's, telling the story from initial brand strategy through to the development of the brands assets and applications – such as packaging. Seeing a full house of designers, brand agencies, creatives, etc. was, in itself, inspiring and exciting. Being able to share our work with Bewley's was a great way to reflect on a project that started over three years ago and is still a work in progress.