Latest...
Author: Emma Wilson
12.07.2017
Our final design system revolved around the concept of 'A Unified Force For Good', speaking to the idea of the collective mobilisation of the diverse people who come together in many ways to form the global population of women, who inspire and strive to create positive, real change for women and girls… Continue Reading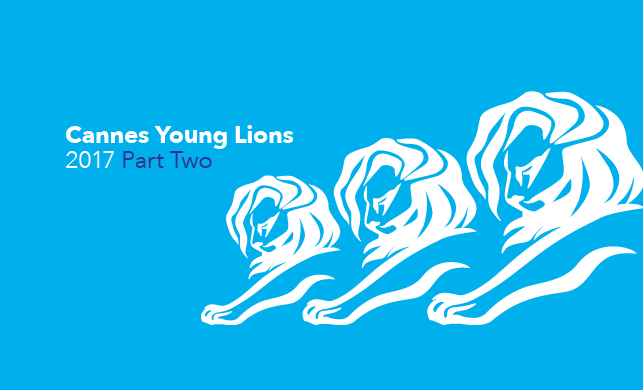 Author: Emma Wilson
07.07.2017
After winning the Irish leg of Cannes Young Lions in the Design category in March 2017 with our brand identity for not-for-profit representative organsisation The Wheel, we began preparations for the international competition in June, where we would go head-to-head with 22 Design teams, ranging from a variety of countries worldwide. Continue Reading…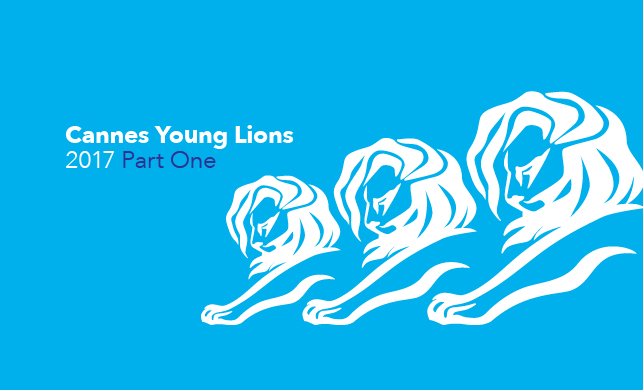 Author: Emma Wilson
04.07.2017
Last Tuesday we had the pleasure of attending the launch of the new brand identity for The Wheel at their Annual Lecture & Dinner, at Croke Park's Conference Centre. Continue Reading…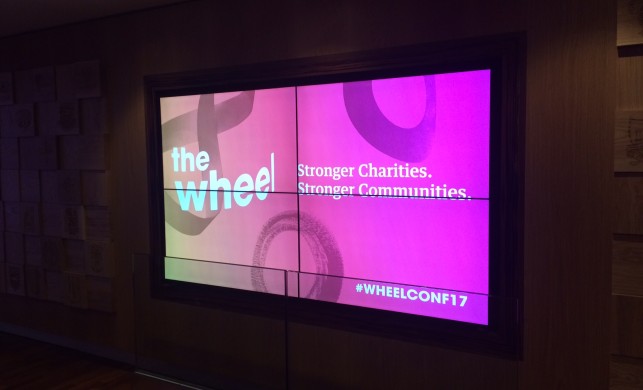 Author: Simon Richards
22.06.2017
We are very excited to announce that our designers, Emma and Kyle, have won the top prize, representing Ireland in the Design category at the Cannes Young Lions Festival…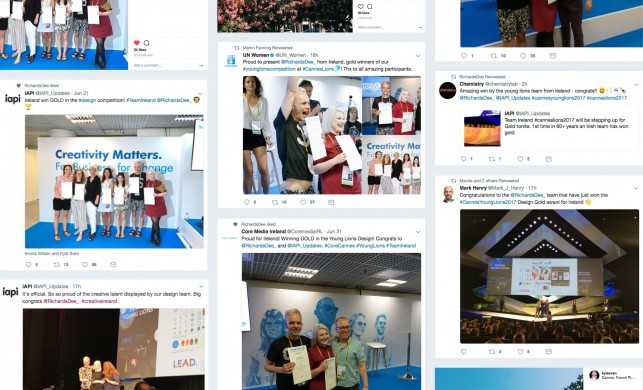 Author: Celine Dee
24.05.2017
In March, Bewley's won gold at the AIM's for Corporate Social Responsibility for Ireland's Biggest Coffee Morning for Hospice. Continue Reading…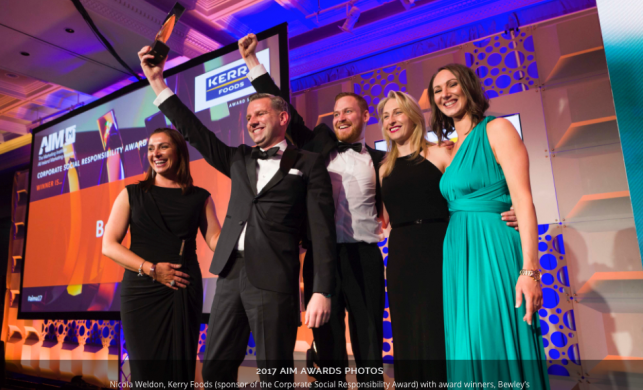 Author: Celine Dee
17.05.2017
Socialise hosted their Studio Edition at the Sugar Club on Wednesday night and we were delighted to be one of the agencies invited to present. Continue reading…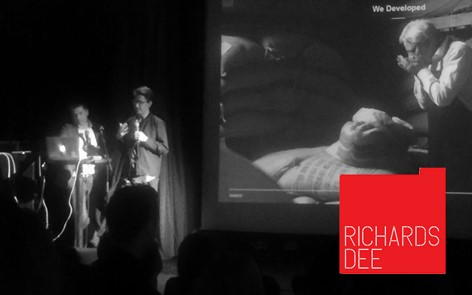 Author: Holly Irvine
21.04.2017
The first London Coffee Festival took place 6 years ago, on realising that London was rapidly becoming the most relevant and exciting city on the world coffee map. Continue Reading…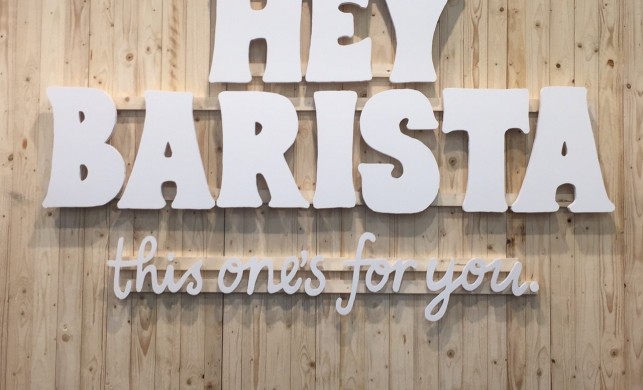 Author: Emma Wilson
11.04.2017
It's the first year that IAPI's Young Lions Ireland has run a new-fangled category solely for design, so naturally, we thought; "we'll give that a go!" Continue Reading…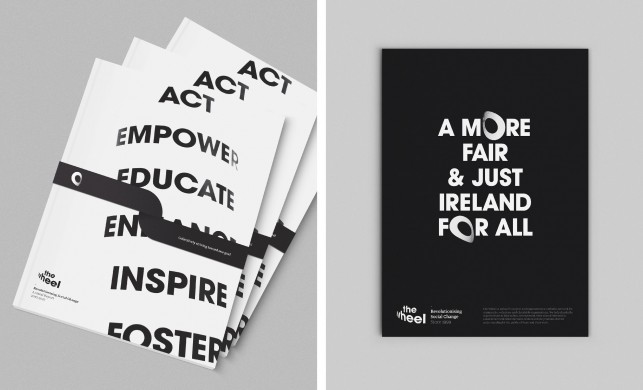 Author: Celine Dee
06.04.2017
IAPI announced today the winning teams who will represent Team Ireland at the annual international Cannes Lions Festival in June. Continue reading…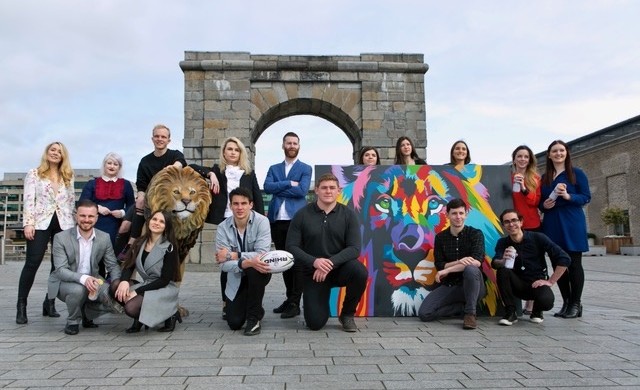 Author: Amanda Smith
14.02.2017
Dublin Sightseeing has a great product portfolio and a solid reputation for providing tours and travel services in and around Dublin. However, the market has become more competitive, audiences purchasing behaviours are changing so we were appointed to rebrand the longest standing tour bus operator in the country.
Author: Celine Dee
03.02.2017
Last November, BWG Foods amalgamated their two Value Centre branches in Dundalk and Carrickmacross and relocated to Ecco Road, a 60,000 sq ft warehouse which underwent a €5 million renovation to become a new flagship store for them. Continue reading…
Author: Simon Richards
26.01.2017
We are delighted to announce that we have been shortlisted for a very prestigious Transform Europe Award. The global brand development awards recognise creativity and strategic thought, and place real emphasis on the impact of the work. The rebrand of Bord na Mona has been shortlisted in the 'Best brand development project to reflect changed mission/values/positioning' Continue reading…
Author: Simon Richards
20.01.2017
The 2017 Airline Economics Conference is taking place in Dublin's Shelbourne Hotel this week and is attended by airlines from across the globe with specific interest in finance and leasing. The theme of the conference is Growth Frontiers, a name perfectly suited to our client Goshawk who themselves have undergone significant growth since their inception Continue reading…
Author: Amanda Smith
02.12.2016
As part of a strategy to engage Dublin County Council to increase footfall and dwell time around Henry Street and the surrounding area, Dublin Town together with retailers and business owners, embarked on a journey to create destination value for the area.
Author: Celine Dee
25.10.2016
We are always keen to support the design community and recently we set a brief and design workshop for ICAD's Upstarts programme. The Upstarts programme is a great initiative for designers to pair with mentors and grow as creative and strategic thinkers. Continue reading…
Author: Celine Dee
31.08.2016
Reaping the rewards of increasing passenger numbers.
Author: Simon Richards
19.08.2016
Ireland's Biggest Coffee Morning for Hospice together with Bewley's, is 24 years old. In over two decades, Ireland's longest running one day charity event has raised over €32 million for hospice care nationwide and served over 16 million cups of coffee.
Author: Celine Dee
10.08.2016
Having won some great new accounts this year, we set about recruiting the best of the best to add to our ever growing team, and we are delighted to welcome our three latest superstar designers – David, Kyle and Fiona to RichardsDee. Read more…
Author: Simon Richards
19.07.2016
It's been over a year in the making, but our role in the creation of the new executive lounge at Dublin Airport is complete. Not only is this lounge the only US Preclearance lounge in Europe, it is the first lounge on "US soil," outside of America. Read more…
Author: Simon Richards
30.06.2016
A small team of us attended the Brand Neiuwe Conference in Amsterdam – a symposium on the latest thinking and direction of brand and brand identity. Continue reading…
Author: Amanda Smith
20.06.2016
Why a strong brand matters in B2B markets
Many B2B brands are significantly under nourished, fighting to rise above endless features, seas of sameness and industry noise. This is why we believe brand is as important in B2B markets as B2C. Continue reading…
Author: Amanda Smith
28.04.2016
Every year, brands spend billions on communicating their brand message and values to customers. But the idea of 'internal marketing' – communicating a company's purpose and brand values to employees can sometimes be overlooked.
Continue reading…
Author: Simon Richards
Bord Na Móna has ambitious plans to become number one in each of their chosen segments, employ 3,000 people, turnover in excess of €1billion by 2030 and reposition the business as global leaders of the future. We were invigorated by Bord Na Mona's ambition. But we knew their current brand experience was not up to Continue reading…
Author: Simon Richards
09.03.2016
In 1996, in partnership with the newly established Fairtrade Mark Ireland, Bewley's were the first company to bring Fairtrade Certified coffee to Ireland. Continue reading…
Author: Simon Richards
23.02.2016
Calling all creatives! RichardsDee is Ireland's leading brand and design agency and we are looking for senior and mid-weight creative and conceptual brand designers to join our growing team. Continue reading…
Author: Simon Richards
17.02.2016
Bewley's whilst being very well known for its coffee offer across Ireland, is less well-known for it's extensive tea range, despite being the first company to import tea into Ireland in 1835.
Continue reading…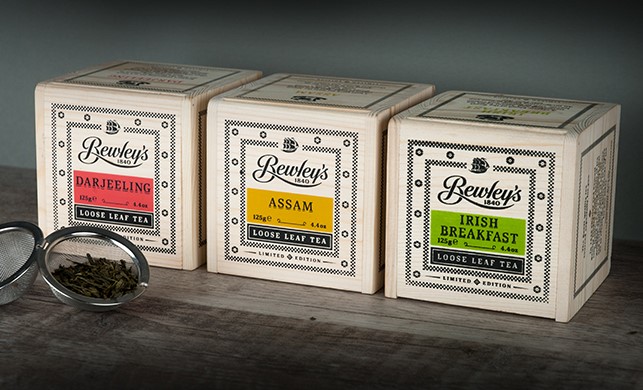 Author: Simon Richards
29.01.2016
Following a pitch process, we were delighted to be appointed to work on the naming, brand strategy and creative development of Intuity, a newly formed entity in Galway.
Continue reading…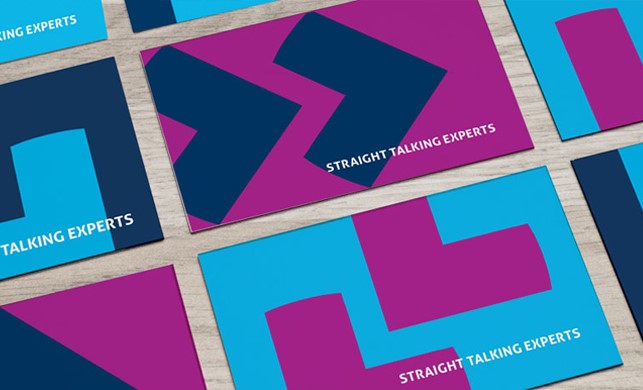 Author: Simon Richards
14.01.2016
We are delighted to welcome Mariana to the design team…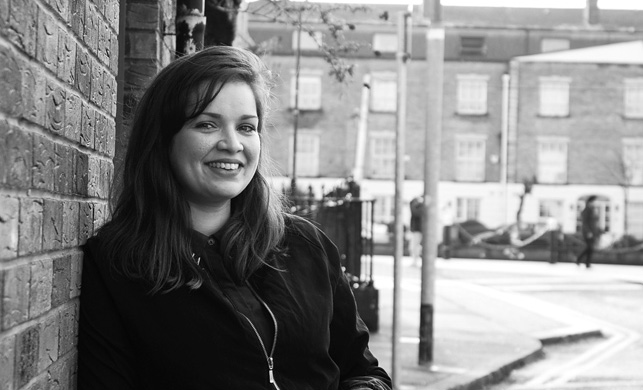 Author: Simon Richards
20.11.2015
Design Thinkers conference in Toronto; a unique conference bringing together designers, strategists and creative thinkers.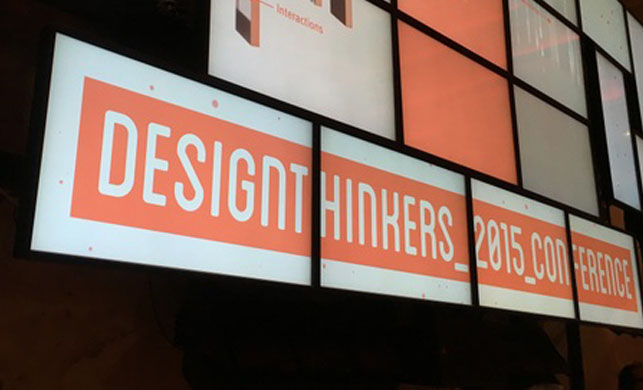 Author: Celine Dee
04.11.2015
Bewley's has a long and proud association with supporting Irish arts and recently appointed leading Irish illustrator and pattern designer, Paula McGloin to develop illustrations that could be used across a brand new Bewley's limited edition coffee mug and gift set.
Author: Celine Dee
03.11.2015
Elevating the Power of Balance was central to our thinking when developing a strong identity and communications style for The Coaching Equation, a new international coaching and mentoring consultancy.
Author: Simon Richards
29.09.2015
Last night we hosted the designers participating in the 2015 ICAD Upstarts course.
Author: Celine Dee
13.08.2015
Digital heritage at Saint Patrick's Cathedral
This week saw the launch of Saint Patrick's Cathedral new 'Discover Space' in the South Transept and we were delighted to have played a role in it's first real move into technology.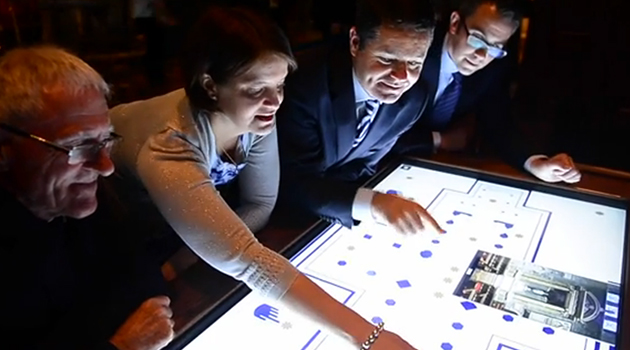 Author: Celine Dee
06.08.2015
Launching a new website for a global diagnostic brand
Trinity Biotech, a leading NASDEQ quoted diagnostics company needed a responsive, high performing, intuitive digital platform that would reflect their ambition and strategy for growth.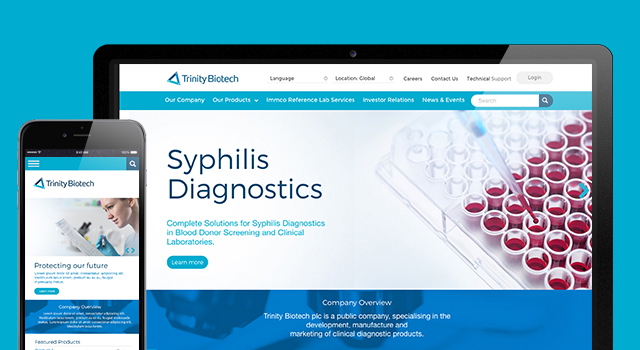 Author: Simon Richards
15.07.2015
From team building to battling it out: our day with the Bewley's coffee experts
Author: Simon Richards
01.07.2015
We are growing and looking for bright sparks – Account Manager and Design Interns
Author: Celine Dee
01.04.2015
Celebrating a homegrown success
Irish Country Magazine has evolved and steadily grown in readership to become Ireland's leading lifestyle magazine for women. We were delighted to work on refreshing the communications to support the latest ABC results.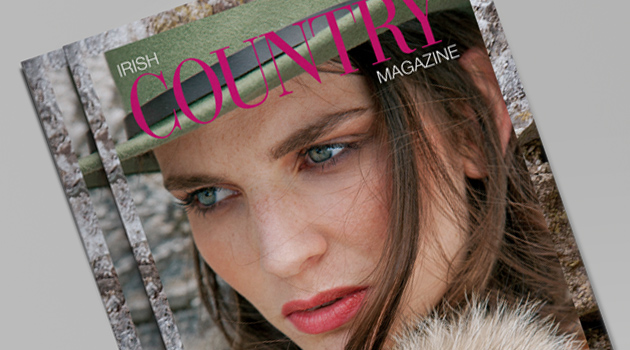 Author: Simon Richards
05.03.2015
Offset 2016 a RichardsDee wishlist…
It's that time again! As we tick off the talks to see at this year's Offset, we thought we'd make our own wish list of speakers who haven't yet graced the stage. From a long list of inspiring individuals and studios, here are some of the names that made the cut. (Soz Pentagram, you've had your turn ;P):
Author: Simon Richards
27.02.2015
LastThursday evening, we were delighted to be joined by over fifty clients and colleagues at our studio, where Cathy Winston inspired and educated us in the process of Innovation. Black hats, yellow hats, start-up monopoly and cafe conversations, it was a night of creativity, ideas and new thinking – helping us improve our businesses and brands Continue reading…
Author: Simon Richards
20.01.2015
If you hadn't already realised 2015 is the Year of Design in Ireland. The aim is to foster dialogue and collaboration, encouraging investment in design as a key component of competitiveness and innovation, grow employment opportunities and sales, as well as highlighting the export potential for the Irish design sector. This is an ambitious task Continue reading…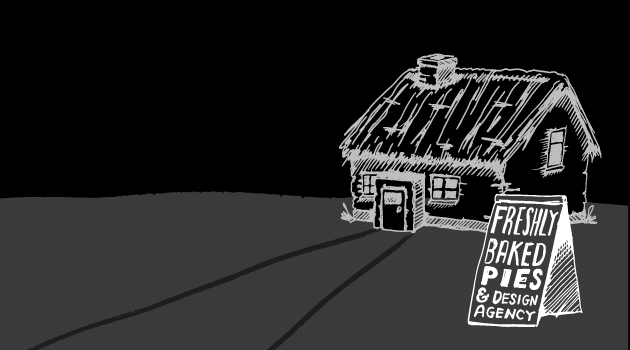 Author: Celine Dee
26.11.2014
It is the season for brands to be jolly and is also the one time of year where we seek out and want to engage with things that get us into the festive mood.
Author: Simon Richards
Since its inception, Irish Water has been dominating headlines for all the wrong reasons. A long-term future relies on engaging people's heads and hearts.
Here are the top ten things it should consider…..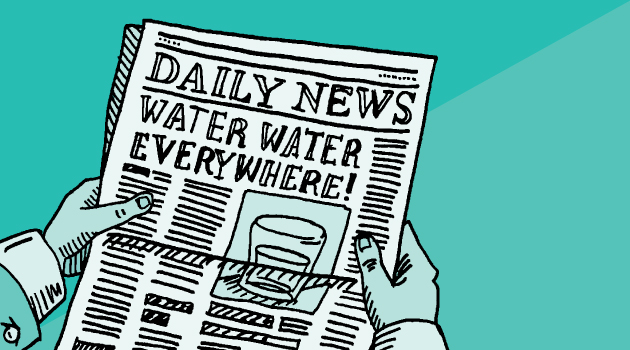 Author: Celine Dee
19.11.2014
Annual Reports & the power of story telling
Annual reports have a great opportunity to tell a story that is positive, confidence building and scene setting for the year ahead.
Author: Celine Dee
18.11.2014
The SEAI Sustainable Energy Awards took place last week at The Shelbourne Hotel and what a night it was.
Author: Amanda Smith
05.11.2014
Need an identity for your new killer tech start-up? Look to the animal kingdom for inspiration…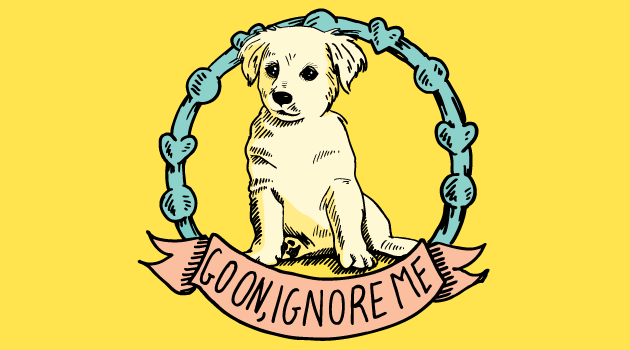 Author: Simon Richards
Following on from our post about female speakers at the web summit this week, our designer Emma Connolly has been busy networking and snapping things of interest. Feel free to share! Note: If you're using in a blog post please be sure to reference and link to www.richardsdee.com
Author: Celine Dee
Two days into the Web Summit, we take a look at women in tech and profile the top 5 female speakers to see.

Continue reading…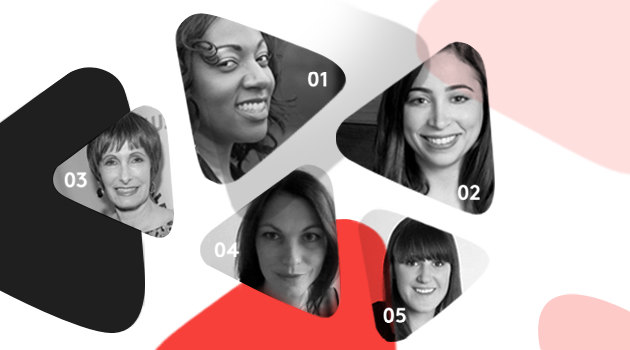 Author: Simon Richards
04.11.2014
In Dublin enjoying the web summit? Here's our quick-step guide to surviving after your long hard day of networking.

Download PDF Now!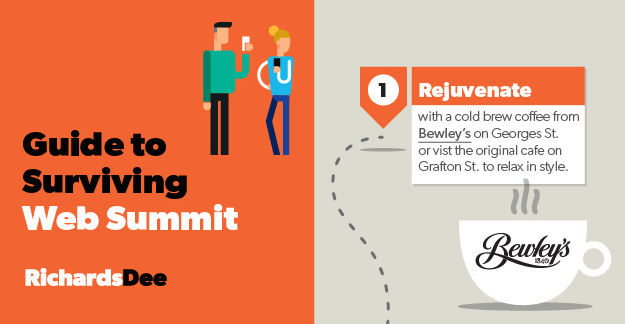 Author: Simon Richards
31.10.2014
The past number of years has seen an unprecedented wave of creativity applied to not for profit digital campaigns and social channels. As marketers in the online world increasingly recognise that digital and the role of social channels is much more about the company ethos, adding value and working on the peer-level to 'give back'; it Continue reading…
Author: Simon Richards
30.10.2014
We recently launched 'student' with our multinational client tds. Read about our work developing a responsive website design focused on informing and engaging a B2B audience in the academic sector.
Author: Simon Richards
20.10.2014
A new brand identity will not resolve issues with local government taxes or quarrels between landlords and what their tenants are doing by sub-renting their properties, but the new Airbnb logo and identity is a confident step in the maturing of the brand. One of the powerful elements of the new brand execution is the Continue reading…
Author: Simon Richards
13.10.2014
The role of product a website has long been the debate of commercial directors, advertising agencies and SEO professionals alike. From the commercial focus on (or isolation of) a hero product, through to issues of duplicate content and competing for search results – we've seen it all over the years. As a commercial design and Continue reading…
Author: Simon Richards
11.10.2014
A current Abram Games exhibition, leaves a lasting impression on myself and many designers.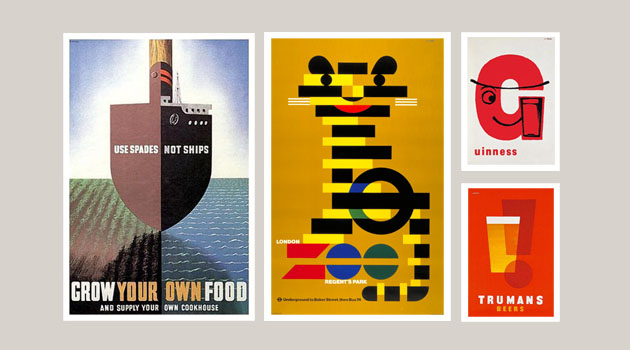 Author: Celine Dee
10.10.2014
Food & Drink is part of a suite of propositions that Ulster Bank has developed for SMEs. Working closely with the team, we developed communications that elevate the passion and dedication of the business owners in this sector.

Continue reading…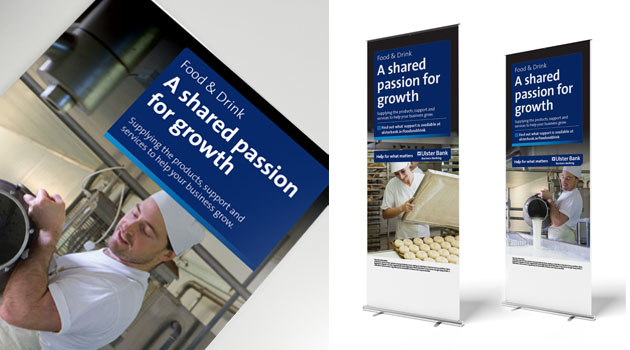 Author: Simon Richards
08.10.2014
Our Strategies and Innovations Director, Amanda Smith is climbing Kilimanjaro in aid of Irish Guide Dogs for the blind, one of our Not for Profit clients at Richards Dee.
Wishing Amanda a safe ascent! A great job (as always) for a much deserving cause.
Author: Simon Richards
01.10.2014
Agri-packaging with personality – a new range of packaging for Devenish Nutrition.

Continue reading…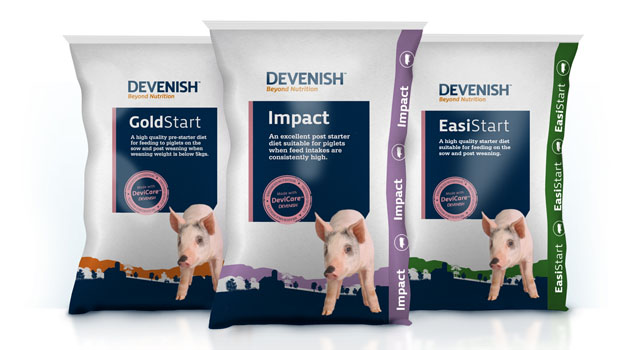 Author: Simon Richards
02.09.2014
UPDATE: MAKING WAVES: 2014 ICAD Upstarts Exhibition 7th to 9th November 2014… Post from September 2nd, 2014: Last night we hosted the annual ICAD Upstarts – a fantastic programme by ICAD to mentor and challenge those looking to get into the industry or improve their skills. We set a brief last week on the creation of Continue reading…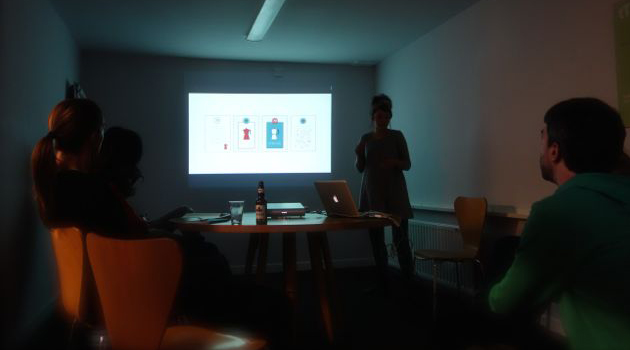 Author: Amanda Smith
29.08.2014
What the #icebucketchallenge can teach us about the power of belonging.
Greta Garbo may have famously said "I want to be alone" but in the human psyche nothing could be further from the truth. We all want to belong – to our families, our group of friends Continue reading…
Author: Simon Richards
25.08.2014
The RichardsDee team are back, safe and fresh-faced following our Friday hike in the Garden of Ireland. Goodbye mountains of Wicklow. Hello mountains of email.
Author: Celine Dee
21.07.2014
Growing up in a house of sports fanatics, I vicariously became a bit of a fan myself. But these days my interest lies more in the the sport sponsorship and branding side of things, rather than whether Rory McIlroy bogeyed the 1st or not. With the football over and the British Open Golf Championship nicely Continue reading…
Author: Amanda Smith
02.07.2014
Unless you are living in a vacuum, you will be more than aware that football's biggest event, the World Cup is now in full swing and as such the world's "greatest sporting spectacle" will be filling media channels and social platforms for days on end …the irony of that statement and this blog post is not Continue reading…
Author: Amanda Smith
24.06.2014
We live in challenging economic times. Everyone is having to tighten their belts, from corporate organisations to the general public. There is increasing competition and pressure to capture the public's attention, not just from other charities but also from an increasing number of commercial brands behaving like charities (e.g. TOMs). So how do you make Continue reading…
Author: Celine Dee
19.06.2014
Having recently returned from Melbourne after living there for twelve years, I thought I would share with you my love for Melbourne street art. For those who haven't visited, Melbourne is a cosmopolitan city full of art and style. It is brimming with fabulous galleries and exhibitions and there's always something to go and see. Continue reading…
Author: Celine Dee
12.06.2014
We are delighted to announce the appointment of Claire Cowley as Account Director. Prior to joining us, Claire worked for FutureBrand Melbourne, Blenheim Brand Melbourne and Brand Union Dublin. Based in Melbourne for 12 years, Claire has vast experience managing projects for brands in Australia (ANZ Bank, Tetley Tea, Melbourne 2006 Commonwealth Games, Metro Trains Melbourne) and Continue reading…
Author: Simon Richards
We're delighted to learn that we've just been shortlisted for 'Supplier of the Year' at the Irish Fundraising Awards, 2014. As the only design and branding agency in the running, the nomination highlights our passion for our work with not for profit organisations. The Irish Fundraising Awards notes that this award will recognise the best supplier to a non-profit organisation who Continue reading…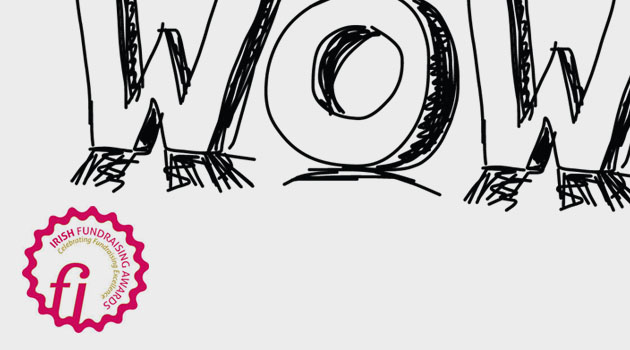 Author: Amanda Smith
03.06.2014
So it's official, Apple is now the proud owner of Beats, the premium headphone and music streaming specialist, which leaves the company with an interesting challenge – how to integrate this high-profile consumer brand into their own very high profile portfolio. Apple is no stranger to mergers and acquisitions, having made more than 50 major Continue reading…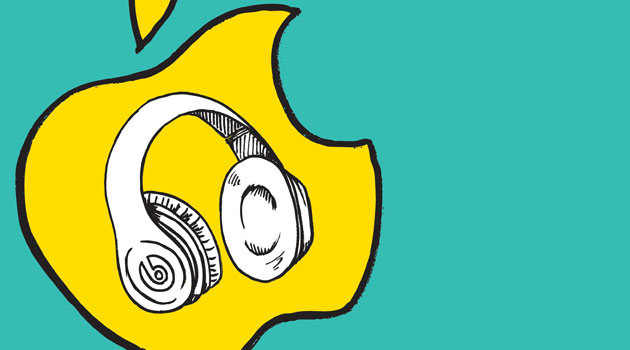 Author: Celine Dee
27.05.2014
UPDATE: In April, we appointed Adam Clarke as Digital Director. Since that time, Adam has been working with a range of RichardsDee clients on all things digital – including the pan-European roll out of a confectionary brand through social media, product website development for tdsvisitor and digital strategies for a multinational food services organisation. RichardsDee take a brand Continue reading…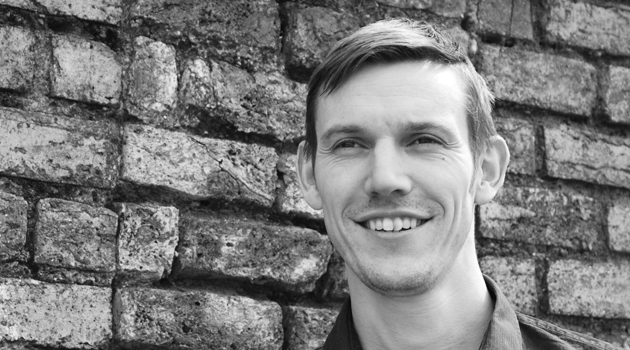 Author: Celine Dee
26.05.2014
There have been numerous articles written in recent weeks about the passing of the legend Wally Olins. He was a thinker, a challenger, an innovator, a motivator and a pioneer and it is near impossible to assess the impact that Wally Olins has had on businesses and brands over the years. It is also near Continue reading…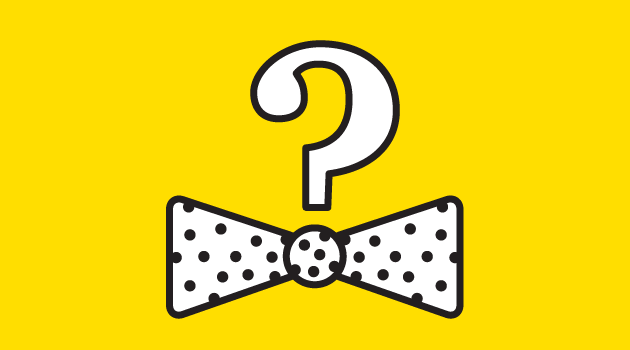 Author: Simon Richards
25.05.2014
After a few days exploring the coffee scene in London, it is apparent that third wave coffee is influencing drinking habits, mainstream coffee offerings and where to hang. From the industrial design inspired coffee houses Ozone, Allpress and Shoreditch Grind, to the design cues of Workshop, Tonic and Rapha, it is apparent coffee takes centre Continue reading…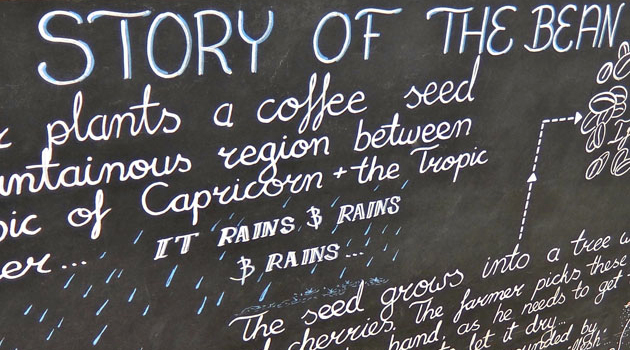 Author: Amanda Smith
02.02.2014
The sheer focus that is put on the big idea is often the reason people struggle with the notion of creativity. Creativity has to have a purpose. It has to be useful and most of all it has to have a point of difference. People often think they want an idea – a really big Continue reading…
Author: Simon Richards
02.11.2013
We recently completed the communications for an event by Dublinia – Blood, Battles + Burials. Our work helped them own the event and ensure their presence is maintained over the day long seminar. Read about our work with Dublinia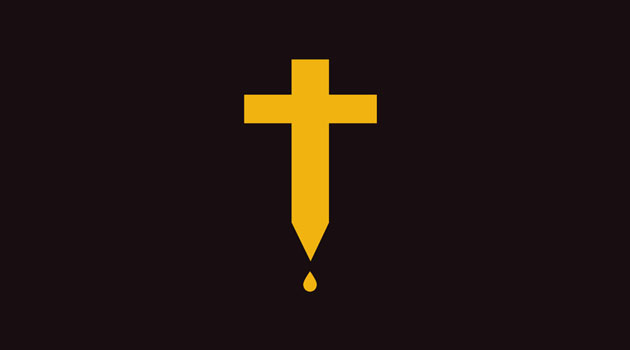 Author: Simon Richards
We are delighted that Ulster Bank won the Best Cause Sponsorship Award last week for the 'Enabling Social Impact Campaign', a campaign we developed the strategy, creative, copy and communications for. We were approached by the team at Ulster Bank to develop a campaign to support the brand's sponsorship of The Wheel Conference. The Wheel Continue reading…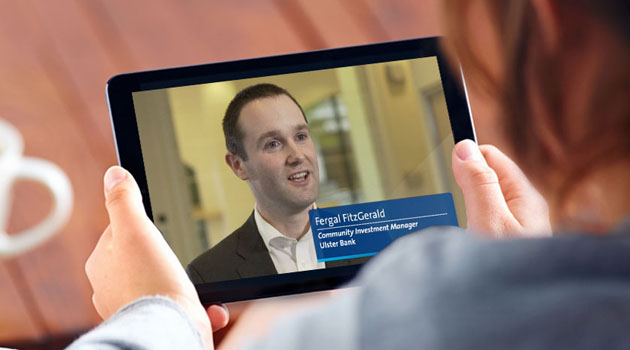 Author: Celine Dee
02.10.2013
Completing the Value Centre Wine Guide that will be used by the sales team to promote the great range made us more than a little thirsty! We made heroes of the wines, elevated the countries of origin, focused on exclusive ranges and brought the Value Centre wine buyer to the fore elevating the wine credentials Continue reading…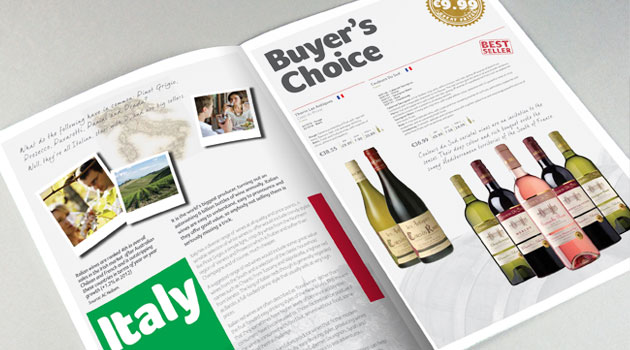 Author: Simon Richards
Onaware is a global leader in delivering specialist identity management services that translate insights into risk reduction strategies for their clients. Our challenge was to create a new brand identity development including: name, identity, look and feel and brand communications for a company who's vision is to be the most trusted identity management company in Continue reading…
Author: Celine Dee
We were commissioned by Bewley's to develop an international customer acquisition campaign. Customer acquisition campaign strategy Targeting distributors whose customers had a thirst for authentic brands, we elevated the benefits of stocking Bewley's in a compelling and engaging way. The piece was fully personalised and contained a letter and brochure. The campaign opened a dialogue Continue reading…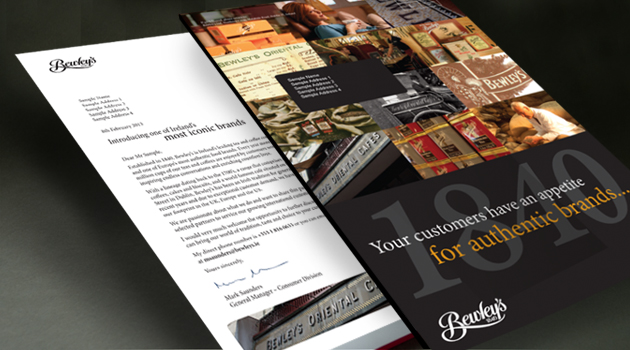 Author: Simon Richards
Having recently created packaging for a new range of ready meals that burst with flavor and goodness, we had lots of fun with our barcode design. While we can't unveil our packaging yet (it launches in September), we can do a sneak peak of how we translated our idea across the easily forgotten barcode. UPDATE: See Continue reading…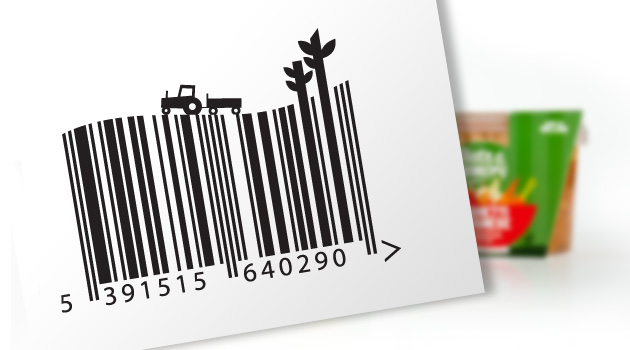 Author: Simon Richards
Having received over 100 CV's for a recent design role that we were recruiting for, I was surprised by the lack of preparation, basic communication skills and consideration of presentation by so called "graphic designers". As a graphic designer you need to demonstrate that you take responsibility for how you communicate, how your present yourself Continue reading…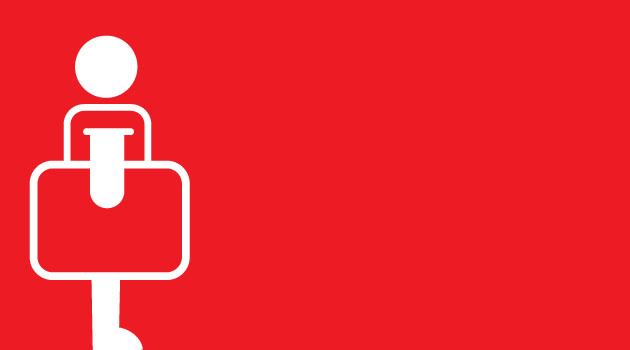 Author: Simon Richards
SoSellit.com is a new site for anyone looking to Sell, Offer or Swap items that they might have. Launching in late 2013 our role was to create a new meaningful .com name, brand identity and associated brand graphic style.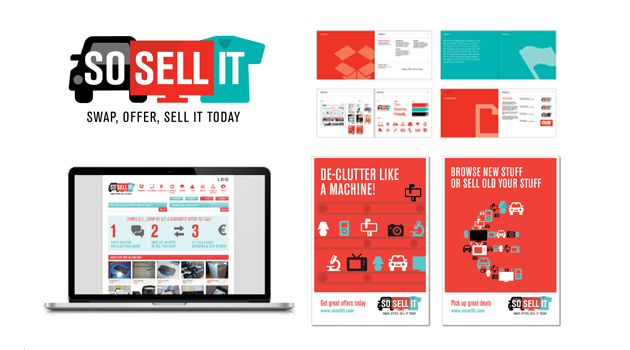 Author: Celine Dee
Our identity for the Children's Rights Alliance has also been nominated in the IDI Design Awards. A case study of this project can be found in Our Work section.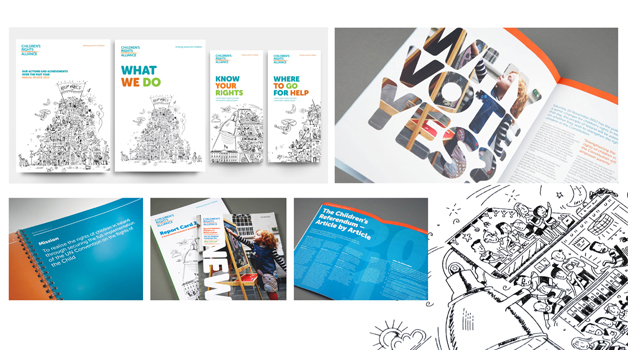 Author: Celine Dee
02.05.2013
A few weeks ago our design team had the great pleasure to attend the Offset 2013 conference at the Grand Canal Theatre. Offset 2013 is a hub of design inspiration and positive energy, fast proving to be a world-class design conference drawing some of the most talented image makers and designers from around the world Continue reading…
Author: Celine Dee
10.02.2013
RichardsDee are pleased to announce the appointment of Amanda Smith as Strategy and Innovation Director (Brand Strategist). Amanda joins us from leading global branding agency Landor. With over 14 years of international branding experience ranging from large-scale global brands to highly targeted niche marketing, Amanda brings with her a vast knowledge of brand and communication Continue reading…